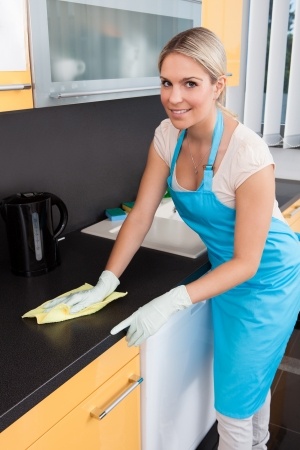 MAID ESPECIALLY FOR YOU, a family-owned local business, was started early in 1990.  We have both staff and customers who have been with us from the start!
WE BELIEVE…
HAPPY CLEANERS CREATE HAPPY CUSTOMERS.
 TREATING STAFF RIGHT TRICKLES DOWN TO THE CUSTOMER.
 QUALITY CAN BE LOST BY LARGE TEAMS. 
 SECURITY FOR OUR CUSTOMERS IS OF UTMOST IMPORTANCE.
 PAY SHOULD REFLECT THE WORK.
 OVERBOOKING REDUCES RELIABILITY.
OUR SERVICES:
Spring/Fall Cleaning
Move In/Move Out Cleaning – Rentals/Relocation's
"On Call" Cleaning – Cleaning performed in time for special occasions
Commercial Cleaning – Offices, Remolding, New Construction
Complete sanitation of bathrooms
Cleaning of cupboard fronts, countertops and all appliances
Dusting all furniture, shelving and railings
Scrubbing all hard surface floors
Polishing mirrors and all shiny surfaces
Cleaning of reachable light fixtures
Patio windows
Vacuuming carpeted areas